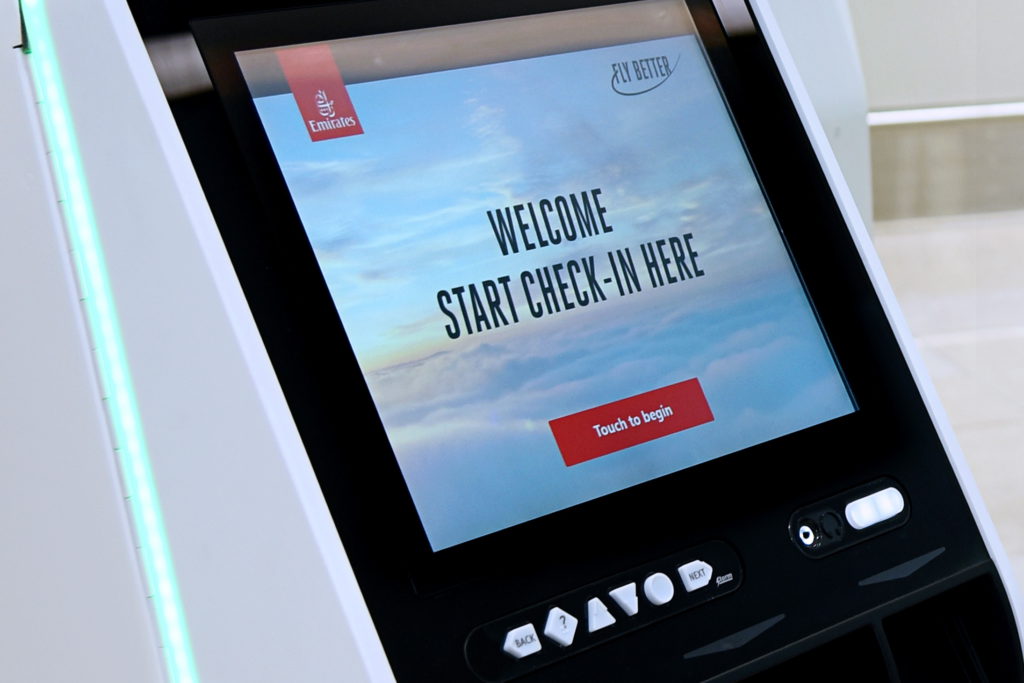 Emirates has upgraded its self check-in and bag drop kiosks at Dubai International (DXB) so that they are now touchless.
The 32 self-service bag drop machines and 16 check-in kiosks can be controlled completely by personal mobile devices without touching the screens.
The kiosks allow customers to check-in, receive their boarding pass, choose seats on board, and drop off their bags.
New services have also been added to allow passengers to make payments for ancillary purchases, such as additional baggage allowance, directly at the kiosks.