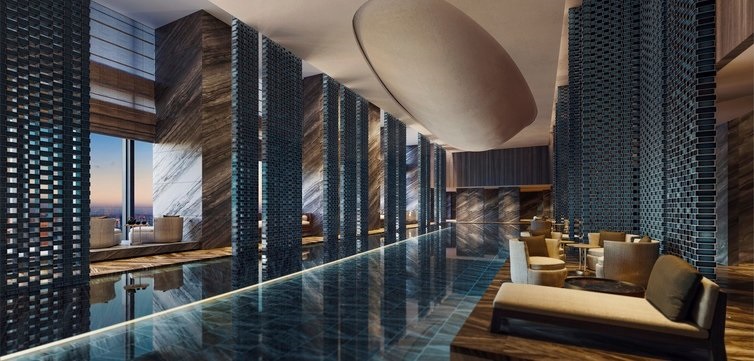 The Aman Residences, Tokyo will be located in the Toranomon-Azabudai development which will also house Japan's first Janu hotel – Aman's sister brand. As an 8.1-hectare hub, the 30 year-old Toranomon-Azabudai project, where both properties will be based, is due for completion in 2023.
The Aman Residences, Tokyo will claim the top 11 floors (54 to 64) of the soaring tower, it will be taller than any other residential property in central Tokyo, the building, known as 'A District Tower'.
Representing the brand's inaugural city hotel, Janu Tokyo will comprise of 120 guest rooms and suites and will occupy a prime position facing the project's central square within a building identified as the 'B-2 District Tower'.